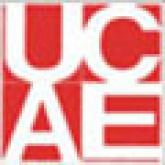 United Consultants Architects and Engineers "UCAE" is an Engineering firm that deals with the design and supervision of all types of buildings and infrastructural works.
UCAE is registered in the Court of Commerce of Lebanon and is operated under the leadership of senior engineers with more than twenty five years of experience in all fields of Engineering.
Architect Farouk El-Cheikh, Civil Engineer Pascal Jehamy, Electromechanical Engineer Mohammad Mehio founded UCAE in 2002. UCAE was involved in the competition of M/S Horizon for V2 project and its proposal acquired the admiration of the client.
UCAE is a multidisciplinary Engineering Comapny and is involved in:
- Architectural Design
- Structural Design
- Infrastructural & Civil Design
- Mechanical Design
- Electrical Design
UCAE is a mother company of the following specialized companies:
- Farouk El-Cheikh Office (Architectural)
- PAG for Engineering (Structural)
- AME Electro-Mechanical
Lines & Dimensions was established in United Arab Emirates in 2000 by Mr. Ahmed Eisa.
The prime objective of the comapny is to provide professional engineering Consultancy Services in Commercial, Residential and Institutional projects.
LINES & DIMENSIONS is well known for high quiality designs for all types of projects.
The company has successfully designed a wide range of major and prestigious projects in U.A.E.
PAG for Engineering works in joint venture with lines & Dimensions in U.A.E.